Access Desktops – View Only
By default, the access mode to any desktops are view-only unless you register the desktop to your ownership. The view-only mode is used to publish desktops to Moxy screens.
Upon sign in on the Moxy site, go to My Desktops > Registered Desktops to see your list of desktops.
Each screen has 5 buttons associated with it, located by clicking and expanding the dropdown for that desktop name:

Connect: access the desktop
Share: share desktops with the other users
Details: show shared details
Default screen: connect the desktop to a Moxy screen for publishing screen directly
Delete: remove the desktop from registered list
Registered Desktop List: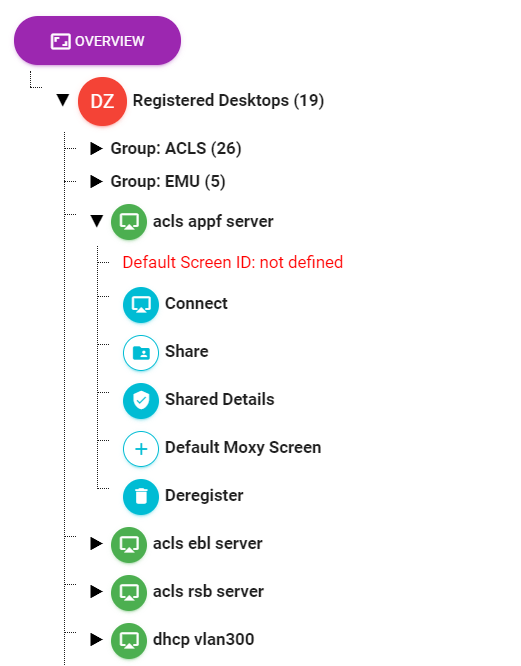 Shared Desktop List: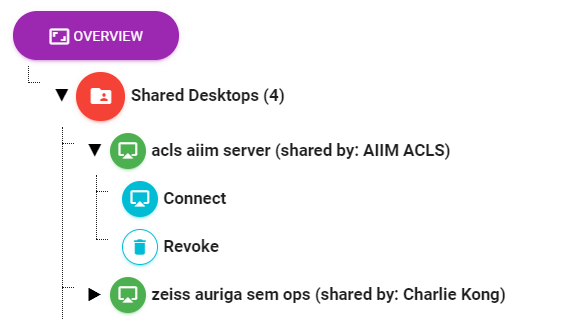 Upon clicking the Connect button, you will access the desktop.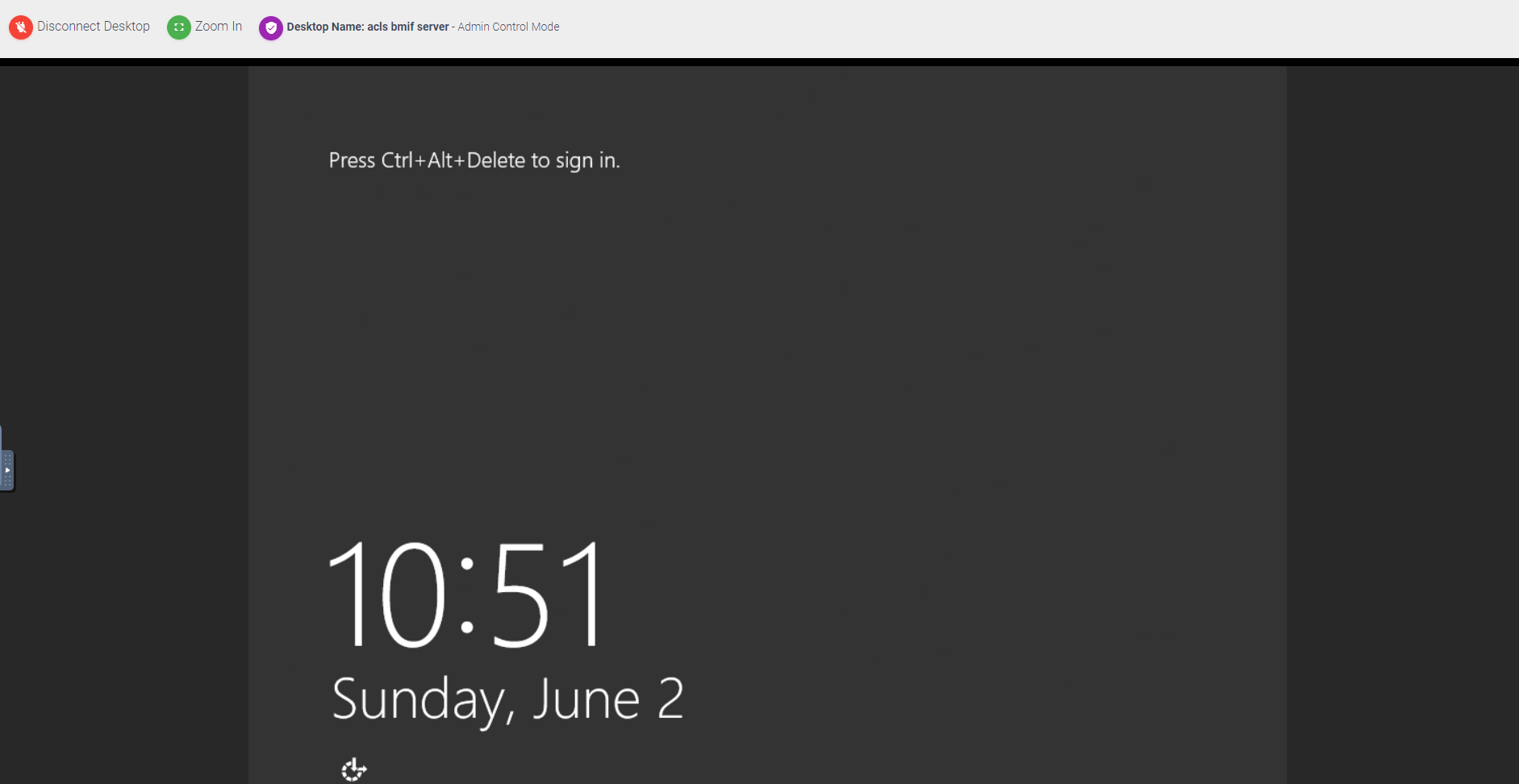 You can use groups to further organize your desktop list. This allows you to categorize desktops in a folder-like fashion.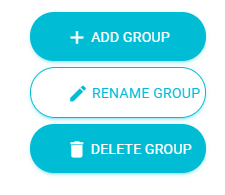 Clicking the Overview button will switch to a view that shows what every desktop is currently doing.