Labcast Calendars
This is a unique feature for Moxy to connect to the AC Lab System (ACLS). ACLS is deployed among over 50 institutes to support research lab resource sharing and management.
For details how to create labcast for Moxy (Labcast), please refer to Labcast chapter of AC Lab System Guide here: ACLS guide
Navigation:
Containers > Calendar Container
Create labcast calendars by copying and paste cast code from ACLS to Moxy.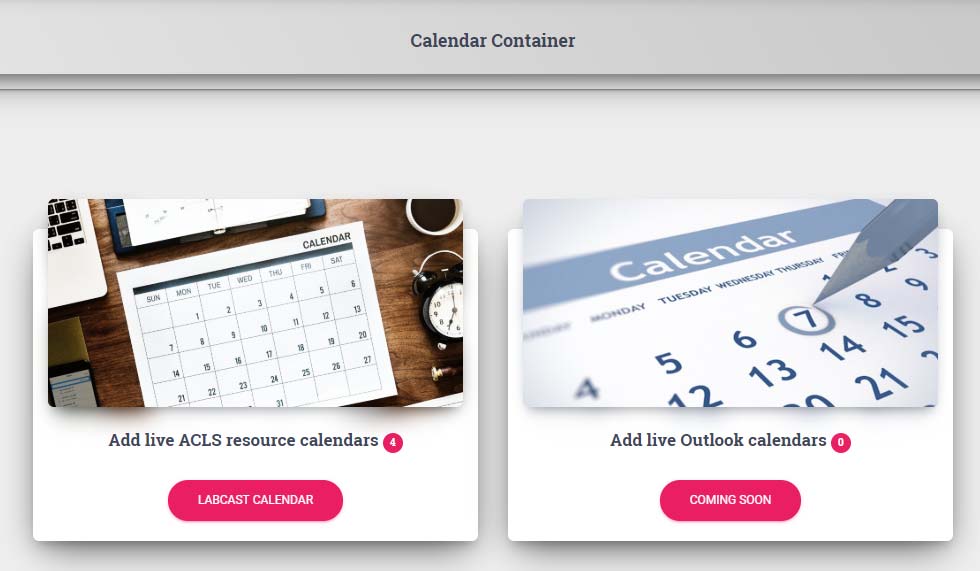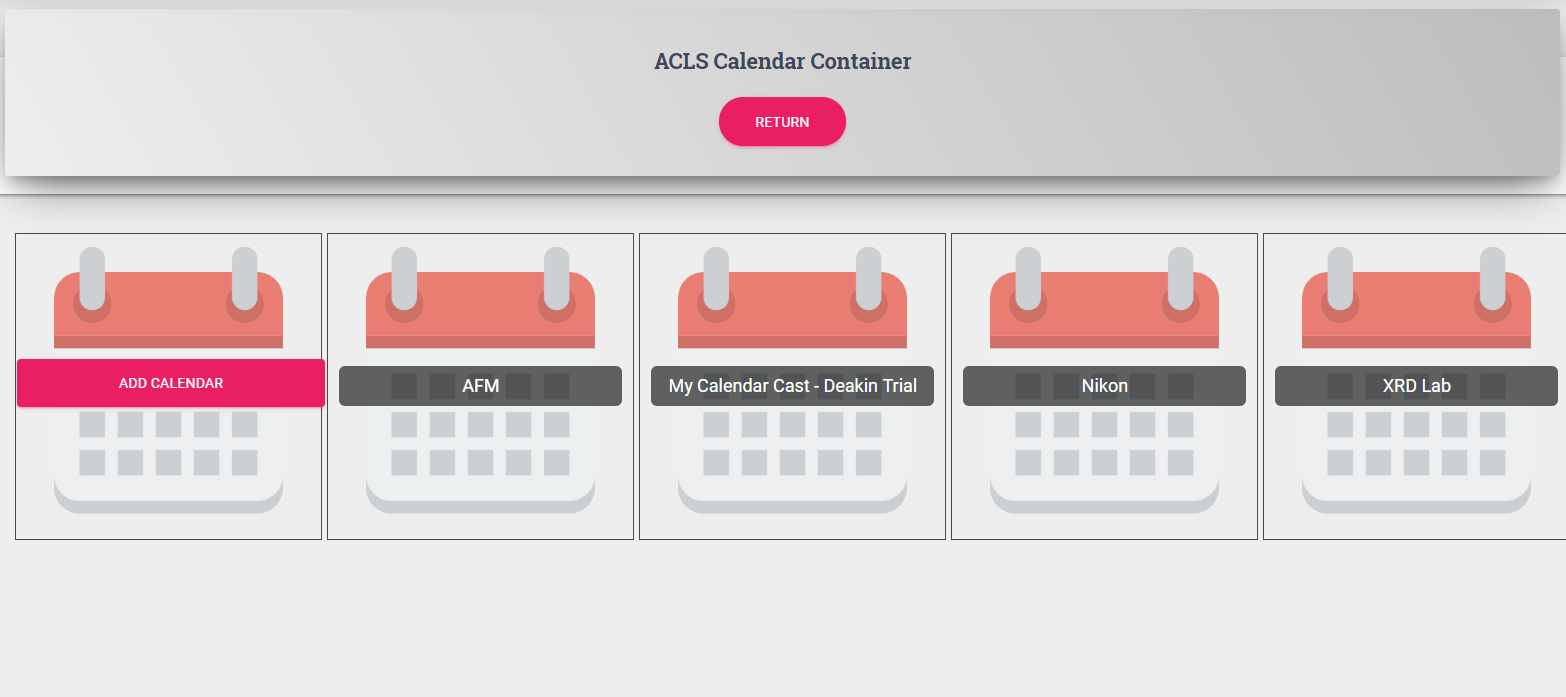 You can choose the following options to set up labcast calendars.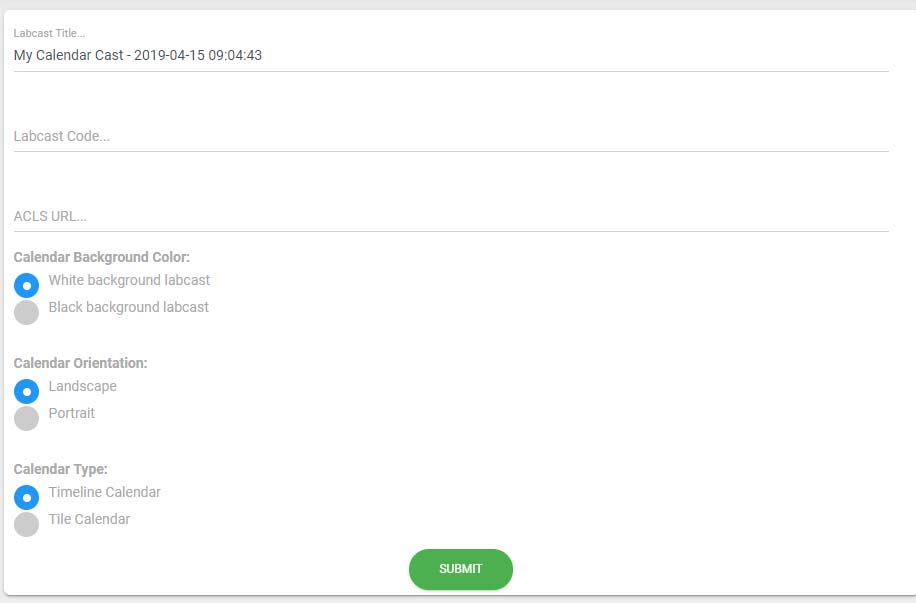 Background color: dark or white background for timeline calendar
Calendar orientation: landscape or portrait
Calendar type: timeline or tile. A timeline calendar displays everything concurrently. A tile calendar has a rolling presentation for each research equipment calendar. They are as follows: