Share Desktops
MoxyViewer delivers a powerful way to share remote access to your desktops.
MoxyViewer allows you to invite your peers to share desktops, with full admin control over who has access. Sharing access can be controlled with a simple press of a button.
This is unlike TeamViewer, where you have to share your local computer ID and pass so that your peers can access your desktops. To stop your peers from accessing your desktops, you need to change the pass each time and inform the other peers of new pass (and potentially a new ID), which is a hassle to deal with.

Navigation:
My Desktops > Shared Desktop Charts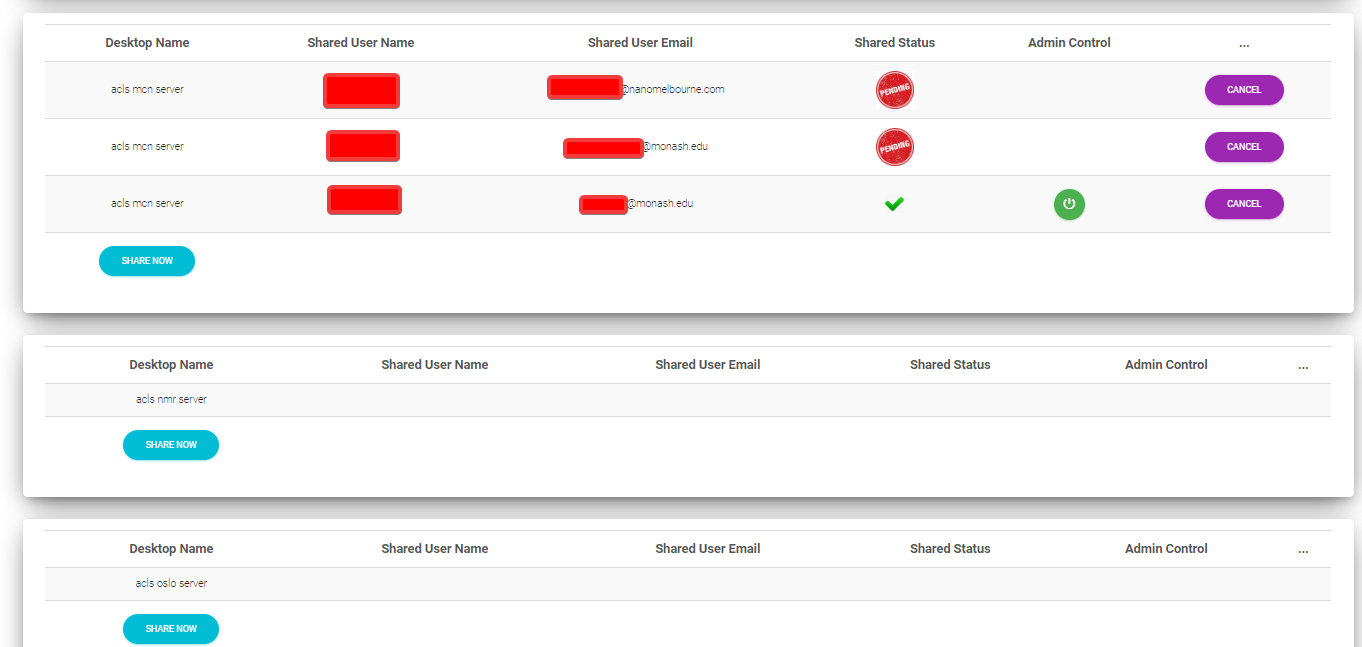 Each desktop will appear in its own section here. Desktops that have been shared with other users will display information about all the users it has been shared with, as well as actions to be performed.
The 'Admin Control button will grant or revoke admin control.
The cancel button will revoke sharing permissions with that user.
The 'Share Now' button will allow you to share that particular desktop.