MoxyTouch Showcase
When logged in, the header has a section named 'showcase' which features a working demo for MoxyTouch. Take a look at this if you want to understand how MoxyTouch looks in action.

The MoxyTouch showcase displays an example of a user-customized kiosk. This should give you an idea of what sort of kiosk a user is capable of creating, as well as the functionality of such a kiosk.
You are also able to interact with the kiosk, so you can see what the interactive experience will look like. Feel free to interact with the demo as much as you want.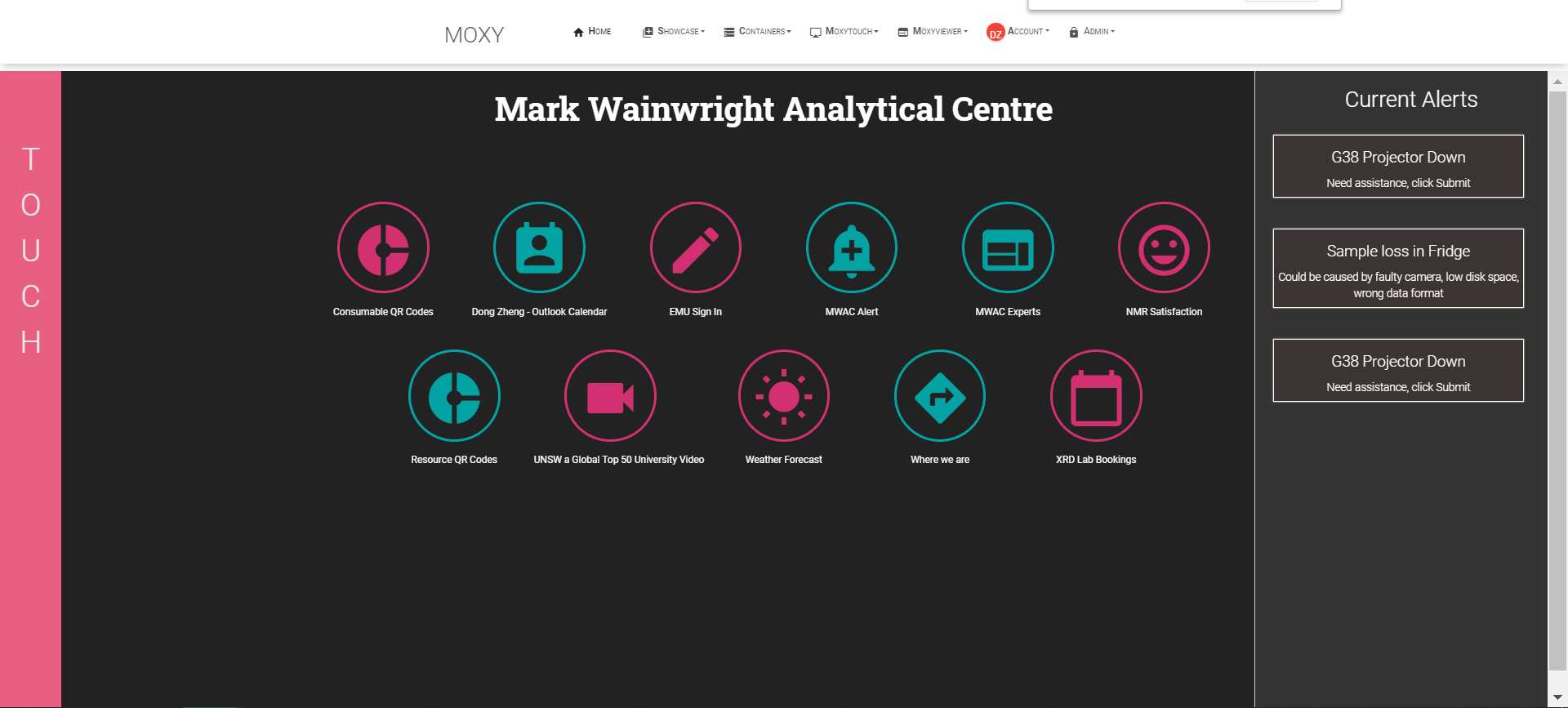 See the previous sections of this user guide for more details on customizing a kiosk.