Publish to a Single Screen
Navigation:
MoxyTouch > MoxyTouch Single Screen
This page displays all screens belonging to you. This purpose of this page is to display content on the screens that you own.
There are two main ways of viewing your screens:

Toggling Map View on the left will allow you to view the location of your screens on a map.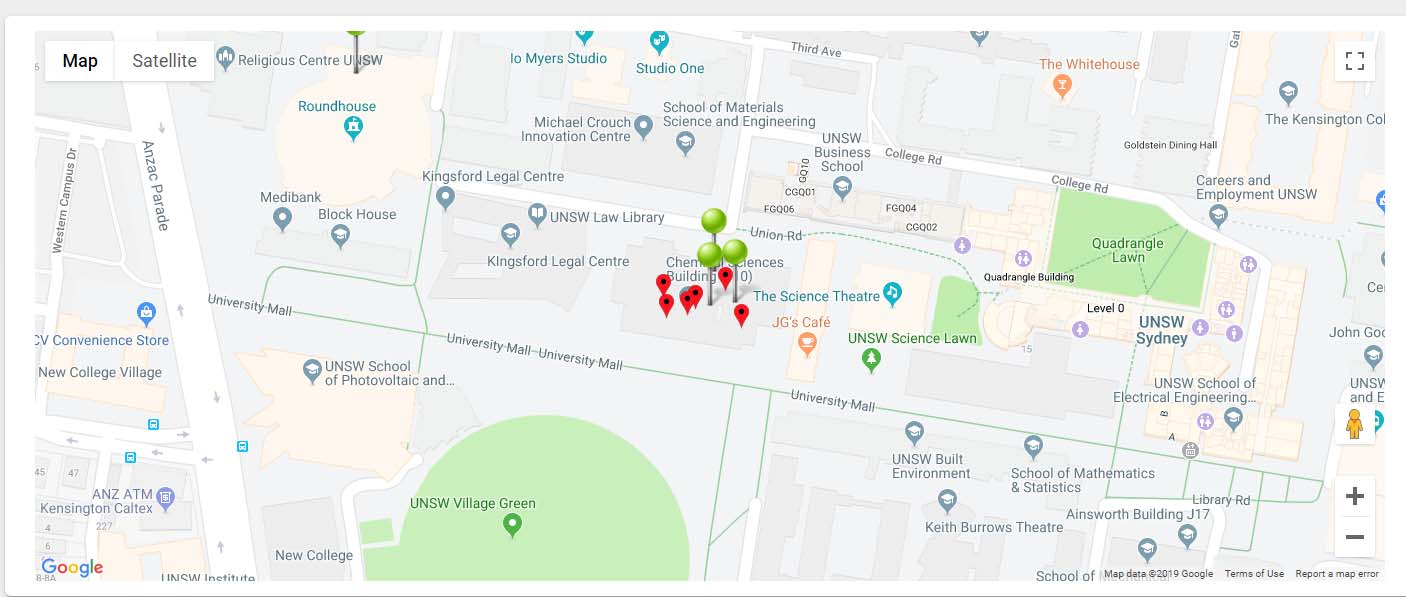 Toggling Cluster View on the left will allow you to view a list of your screens.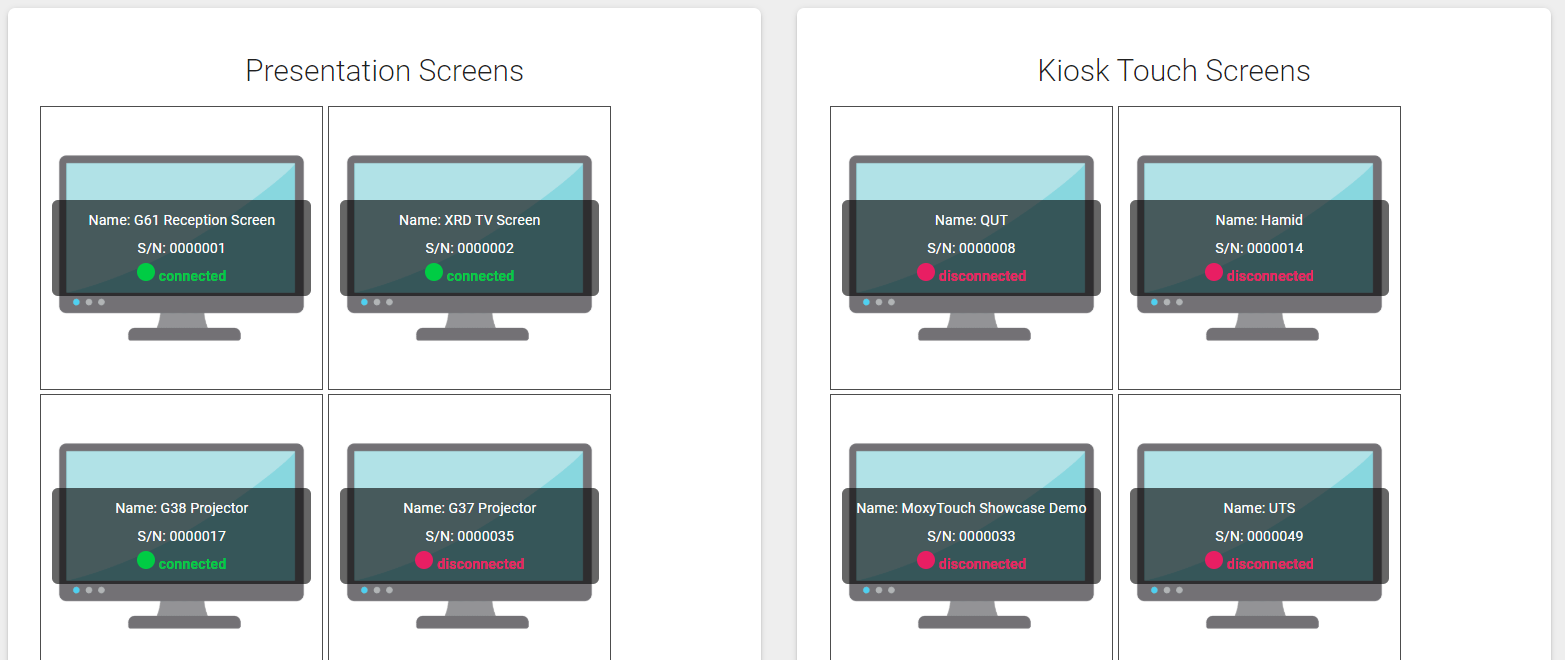 Each screen shows the connection status. In addition, information is displayed on hover: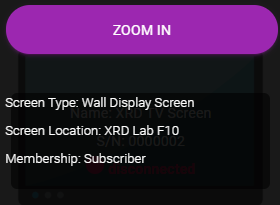 Screen Type: The usage of the screen (configurable by the user)
Screen Location: The precise room or location of the screen
- Membership: Membership status of the screen unit (e.g Subscriber)
Selecting 'Zoom in' will allow you to configure the unit (see the "Zoom in" section for your screen type).